The world of 3D printing has seen incredible advancements in recent years, with a plethora of options to choose from. One of the most reputable names in the industry is Ultimaker. Known for its high-quality machines, Ultimaker has gained a strong foothold in the hearts of makers, engineers, and designers. In this Ultimaker 3D printer review, we'll take a closer look at what sets this brand apart and why it's considered a game-changer for 3D printing enthusiasts.
Ultimaker has built a reputation for producing top-tier 3D printers since its inception. The Ultimaker 3D printers are the culmination of years of innovation and fine-tuning, making them a choice for both beginners and professionals alike. These machines are celebrated for their reliability, performance, and ease of use.
Design and Build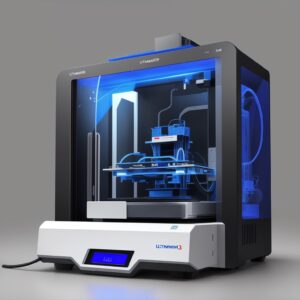 The initial impression of an Ultimaker 3D printer is nothing short of awe-inspiring. Its sleek and minimalist design is a testament to the brand's commitment to aesthetics and functionality. The printer's exterior doesn't just look good; it's a result of meticulous craftsmanship and a dedication to using high-quality materials.
Every detail, from the frame to the components, reflects the precision engineering that goes into making an Ultimaker machine. The frame is not only visually appealing but also robust, ensuring that the printer remains stable during the printing process. This combination of aesthetics and functionality sets Ultimaker apart in the 3D printing world. 
Unboxing and Setup
The unboxing experience is a testament to the attention to detail that Ultimaker pours into every aspect of their products. Opening the package, you're greeted with neatly organized components, all securely packed to prevent any damage during transit.
Inside the box, you'll discover a comprehensive set of instructions that are clear and easy to follow. These instructions cater to all levels of users, from beginners to experienced enthusiasts, ensuring that no one feels left in the dark. For those new to 3D printing, these instructions are a lifeline, providing a step-by-step guide to assembling and configuring the printer.
Printing Performance
The Ultimaker printers excel in delivering exceptional print quality. Whether you're crafting prototypes, artistic pieces, or functional parts, the precision is remarkable. The printers support a wide range of materials, making it a versatile choice for various projects. They come with dual extruders, allowing you to create multi-material and multi-color prints with ease.
Ease of Use
One of the standout features of Ultimaker 3D printers is their user-friendly interface. The intuitive touchscreen and user-centric software make the printing process straightforward. You can control and monitor your prints in real-time, giving you the confidence to experiment and create without constant supervision.
Connectivity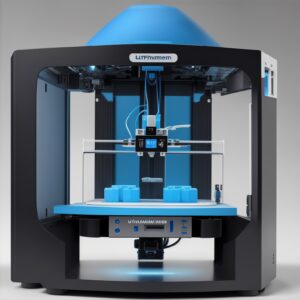 Ultimaker understands the importance of staying connected in the modern world of 3D printing, and they've left no stone unturned in ensuring that their machines offer seamless connectivity options.
One of the standout features in this regard is the inclusion of Wi-Fi connectivity. With Wi-Fi, you can initiate a 3D print from the comfort of your computer or smartphone, even if you're not in the same room as your printer. This remote capability is a game-changer, giving you the flexibility to start a print when you're away or to monitor the progress from the convenience of your desk.
Additionally, Ultimaker's printers come equipped with USB ports. This means that you can connect your computer directly to the printer, providing a stable and direct connection for your 3D printing projects. While Wi-Fi offers convenience, USB connectivity ensures reliability, making it a versatile choice that caters to different preferences and situations.
Ultimaker offers a dedicated mobile app. It empowers you to manage your prints on the go, using your smartphone or tablet. This means you can keep an eye on your ongoing prints, receive notifications, and even control certain aspects of the printing process from virtually anywhere. 
Price Tag
Quality often comes at a price, and Ultimaker 3D printers are no exception. They are an investment, particularly for hobbyists and beginners. However, the cost is justified by the superb build quality, performance, and the extensive features that these printers offer.