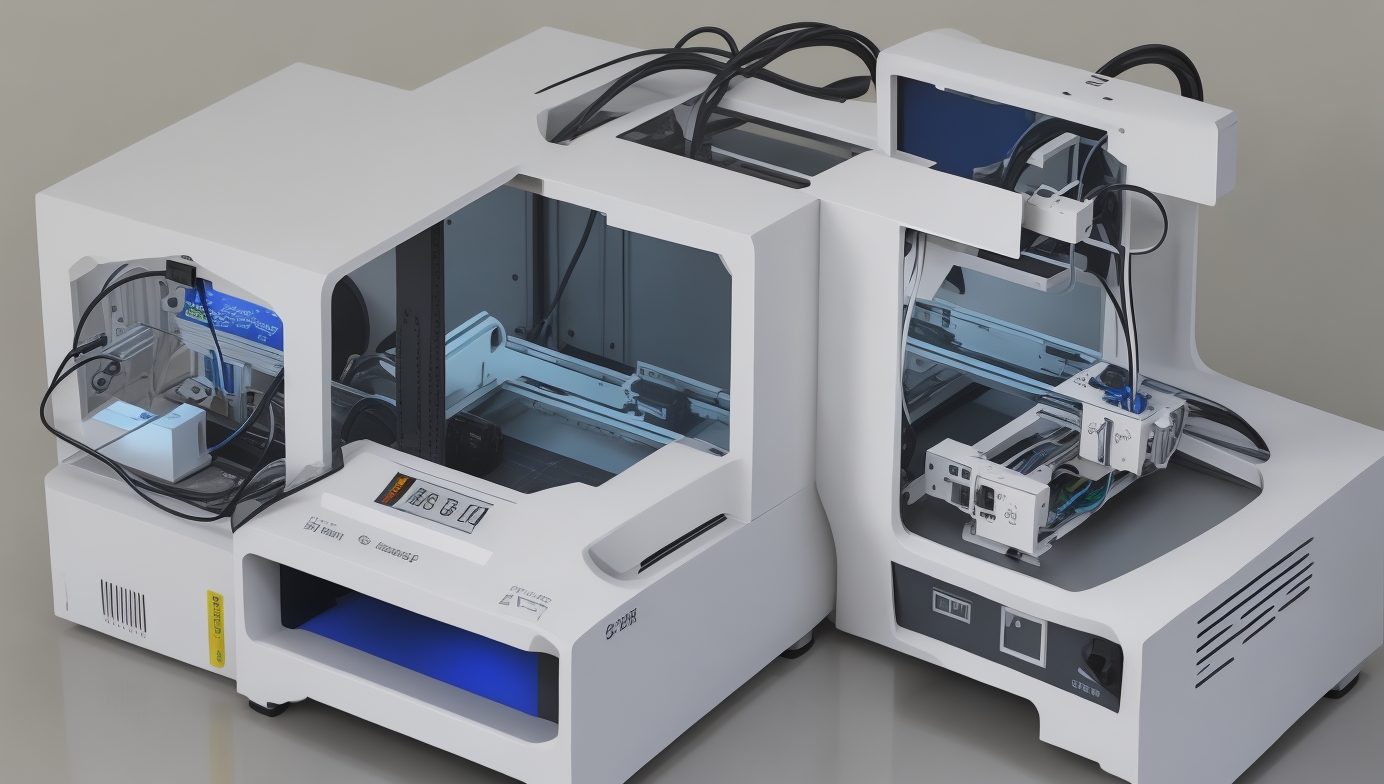 The inception of 3D printing, or additive manufacturing, traces its roots back to the early 1980s. Chuck Hull, an American engineer with a pioneering spirit, is widely recognized as the visionary behind this groundbreaking technology. He introduced the world to Stereolithography (SLA), which marked the genesis of 3D printing as we know it today.
At its core, SLA was a process that entailed the meticulous construction of three-dimensional objects. It did so by adding layer upon layer of material, all in perfect accordance with a meticulously crafted digital design. This revolutionary approach stood in stark contrast to traditional manufacturing methods, which often involved the removal of material from larger blocks, leading to significant wastage.
Since those early days, 3D printing has undergone a remarkable evolution. Over the years, it has transcended the confines of Hull's initial vision, branching out into an array of techniques and materials that cater to diverse industries and applications. Today, the 3D printing landscape is characterized by an extraordinary diversity of technologies and materials, each tailored to specific needs and purposes.
From its humble beginnings with Stereolithography, 3D printing has emerged as an invaluable tool in fields as varied as healthcare, aerospace, art, education, and automotive manufacturing. Its growth and adaptability continue to astound, with new breakthroughs constantly pushing the boundaries of what's possible. As a testament to its profound impact, 3D printing is reshaping the way we design, manufacture, and innovate, forging a path toward a more efficient and sustainable future.
Understanding the Basics
Delving deeper into the fundamental mechanics of 3D printing, we find a fascinating process that bridges the gap between the digital and physical worlds. At its essence, 3D printing is a marvel of modern technology that converts virtual concepts into tangible, three-dimensional realities.
The journey commences with the creation of a digital model, meticulously crafted using specialized software. This model serves as the blueprint for the object to be fabricated. It encapsulates every intricate detail and dimension, defining the very essence of the forthcoming physical creation. This digital representation, stored in the form of a 3D file, holds the key to what the 3D printer will ultimately bring to life.
However, a 3D printer does not comprehend the complex intricacies of software-driven designs in their raw form. It requires a translation, a bridge from the digital realm to the tangible world. This is where the conversion process comes into play. The 3D model is translated into a format that the 3D printer can readily comprehend. This intermediary format, often referred to as a G-code, is a series of precise instructions that provide the printer with a step-by-step roadmap for creating the desired object.
Once the translation is complete and the G-code is generated, it's time for the 3D printer to work its magic. Picture a finely tuned orchestra where every instrument plays its part harmoniously. In this symphony of technology, the 3D printer, equipped with its unique printing method, takes center stage. The printer interprets the G-code with precision and care, receiving commands on where to deposit or fuse the chosen material. This material can vary widely, from plastics and metals to ceramics and even organic substances.
With remarkable precision, the 3D printer executes its directive, layer by layer, until the physical embodiment of the digital model is realized. Each layer adheres to the one beneath it, gradually stacking up to form a cohesive whole. The process is akin to constructing a towering skyscraper, one floor at a time, until the final structure stands tall and proud.
This layer-by-layer construction approach not only grants 3D printing its incredible precision but also enables the production of objects with complex geometries that would be virtually impossible to achieve using traditional manufacturing methods. Whether it's the intricacies of a dental implant or the elegance of a bespoke piece of jewelry, 3D printing's layer-by-layer methodology has opened doors to creativity and innovation that were once considered unattainable.
Diverse Applications
The versatility of 3D printing is astounding, and it has found applications in numerous fields:
Manufacturing
In traditional manufacturing, raw materials are shaped by removing excess material from a larger block, inevitably generating substantial waste. Conversely, 3D printing operates on an additive principle, crafting items layer by layer with pinpoint accuracy. This additive approach significantly reduces material wastage, making the production process more resource-efficient. What's more, this technology unlocks the creative potential for intricate and complex geometries that were once unattainable through conventional manufacturing methods. Thus, 3D printing not only minimizes environmental impact by curbing waste but also enhances design possibilities, offering a sustainable and innovative alternative to traditional manufacturing practices.
Healthcare
3D printing has emerged as a transformative force. Its application extends to the creation of personalized implants, prosthetic limbs, and the potential to fabricate organs. This technological breakthrough has revolutionized patient care, ushering in an era of tailored solutions that cater to individual needs. Customization lies at the heart of 3D printing's impact on healthcare. Patients no longer need to settle for one-size-fits-all solutions; instead, their unique anatomical requirements can be precisely met. From orthopedic implants perfectly matching a patient's bone structure to prosthetic limbs tailored to a person's specific mobility needs, 3D printing is fostering a new level of patient-centric care that enhances both comfort and functionality. Furthermore, the pioneering frontier of bioprinting holds promise for addressing the global organ shortage crisis, offering hope for patients in need of life-saving transplants.
Aerospace
Within the aerospace industry, 3D printing serves a pivotal role in crafting lightweight components characterized by intricate designs. This innovation not only enables the creation of intricate, high-performance parts but also contributes to the overall efficiency of aircraft. By reducing weight, 3D-printed components enhance fuel efficiency, ultimately rendering aircraft more environmentally friendly. In essence, 3D printing is reshaping the aerospace landscape, facilitating the development of more sustainable and technologically advanced aircraft that propel us into a greener future.
Art and Design
Artists and designers alike have embraced this technology to transform their imaginative concepts into tangible works of art. From intricate sculptures, characterized by intricate details and complex geometries, to avant-garde fashion pieces pushing the boundaries of conventional attire, 3D printing provides a versatile canvas for creative expression.
This innovative approach not only challenges traditional artistic and design boundaries but also opens up new horizons for experimentation. The ability to craft customized, one-of-a-kind pieces with precision and consistency empowers creators to bring their visions to life in ways previously unattainable. As 3D printing continues to evolve, it promises to be an enduring source of inspiration and innovation in the world of art and design, propelling creative minds into uncharted territories of possibility.
Education
3D printing has emerged as an invaluable tool in education, revolutionizing the way students engage with complex concepts. Through hands-on experiences, students can transform abstract theories into tangible realities, deepening their understanding of subjects such as science, engineering, and design. This interactive approach not only enhances comprehension but also fosters creativity and problem-solving skills. Students can experiment, make mistakes, and learn from them, nurturing a spirit of innovation and resilience. As 3D printing becomes more accessible, it empowers educators to inspire the next generation of thinkers and doers, equipping them with the practical skills and creative mindset needed to tackle the challenges of the future.
Automotive
In the automotive industry, 3D printing has revolutionized the way cars are designed, developed, and even manufactured. Car manufacturers have increasingly turned to 3D printing for rapid prototyping, allowing them to accelerate the design iteration process and reduce time-to-market. This technology enables the creation of intricate and complex car parts with precision, contributing to improved performance and efficiency. Furthermore, some visionary automakers are pushing the boundaries by experimenting with 3D printing entire vehicles, potentially revolutionizing the way cars are made. With 3D printing, the automotive sector is not just advancing technologically; it's also paving the road toward more innovative, sustainable, and customizable transportation solutions for the future.
The Environmental Angle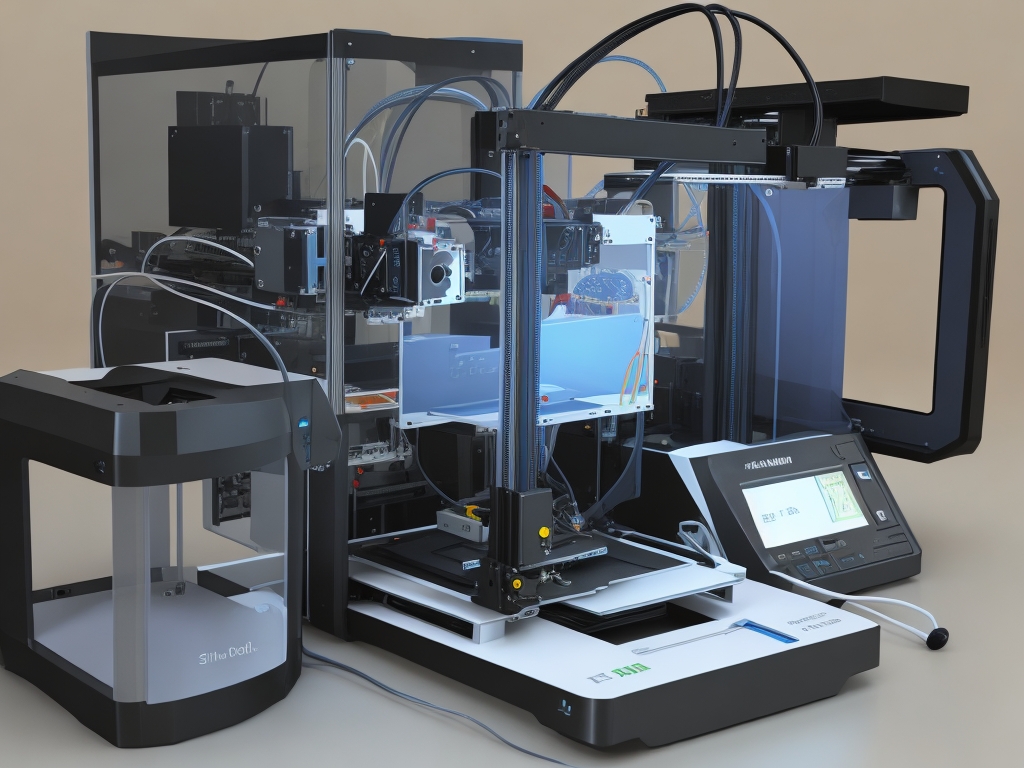 The environmental benefits of 3D printing are indeed a hidden gem within this innovative technology. In a world increasingly concerned about sustainability, 3D printing emerges as a compelling solution to mitigate the ecological impacts associated with traditional manufacturing.
Traditional manufacturing methods, often characterized by subtractive processes, are notorious for their generation of substantial waste.

These processes involve cutting, machining, and molding raw materials into the desired shape, resulting in significant material loss. This wastefulness not only depletes valuable resources but also adds to the burden of waste disposal.
3D printing, on the other hand, operates on the principle of additive manufacturing. It builds objects layer by layer, depositing material precisely where it's needed, leaving minimal room for waste. This reduction in material waste not only conserves resources but also reduces the overall cost of production.
Furthermore, 3D printing allows for the use of more sustainable materials, such as biodegradable plastics and recycled composites. By incorporating eco-friendly materials, we can significantly reduce the environmental impact of manufacturing, lessening our reliance on fossil fuels and minimizing greenhouse gas emissions.
Reducing waste and embracing sustainable materials are huge steps towards creating a more environmentally responsible manufacturing ecosystem.
Challenges and Future Prospects
As 3D printing continues to make waves across various industries, it does face its fair share of challenges. One prominent issue is the complex intellectual property concerns. With the ability to replicate intricate designs with relative ease, protecting the rights of creators becomes a pressing concern. Striking a balance between innovation and safeguarding intellectual property is an ongoing challenge for the 3D printing community.
Another hurdle on the path to widespread adoption is ensuring consistent quality control. Variations in printing parameters, material quality, and machine performance can result in defects in the final products. Overcoming these challenges demands robust quality assurance processes and standards, guaranteeing that 3D-printed items meet the desired specifications.
The need for skilled professionals in 3D modeling and printing remains a critical issue. As the technology evolves, so too does the demand for proficient individuals who can harness its potential effectively. Bridging the skills gap is essential for maximizing the benefits of 3D printing.
Despite these challenges, the future of 3D printing shines brightly. Researchers and innovators continue to push the boundaries of what's possible. Exciting prospects include bioprinting organs for transplantation, constructing buildings with 3D-printed components, and revolutionizing the aerospace industry with lightweight, intricately designed parts. The versatility and potential of 3D printing seem boundless, promising transformative changes across industries and opening doors to a future limited only by our imagination. As we navigate the challenges and refine the technology, the journey ahead in the world of 3D printing is filled with promise and innovation.