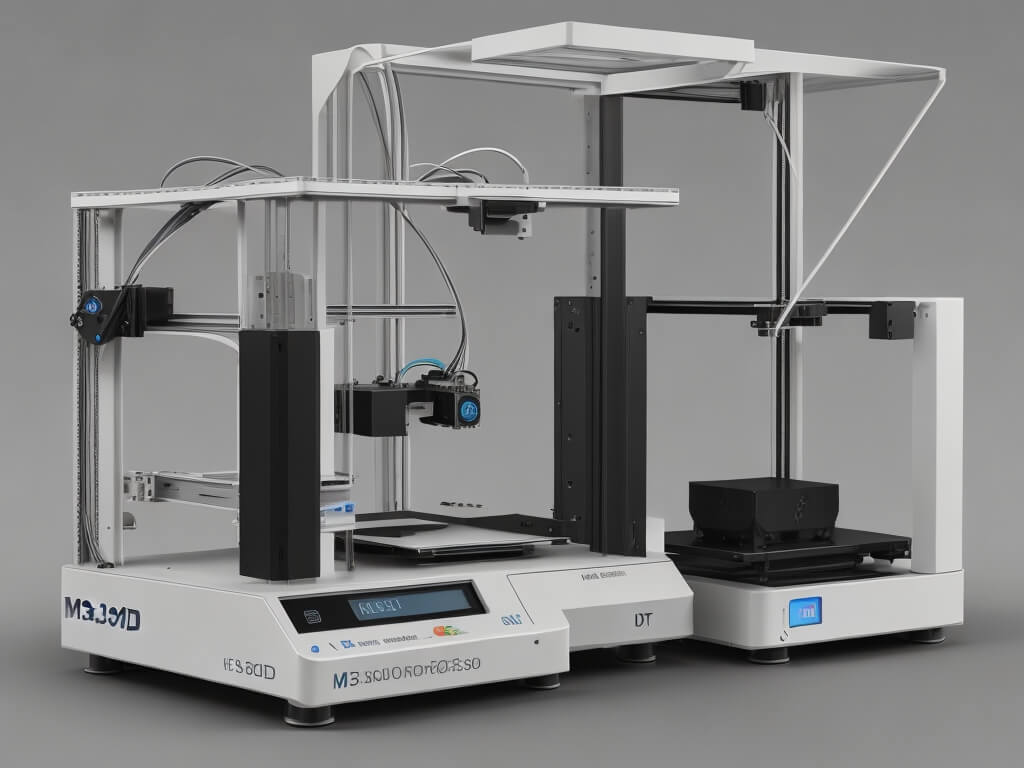 The M3D Micro 3D Printer stands out as a compact powerhouse, bringing intricate designs to life with stunning precision. This pint-sized marvel might be small in size, but it delivers big on performance, making it a top choice for both beginners and seasoned 3D printing enthusiasts.
The M3D Micro 3D Printer arrives in a well-packaged box, and upon opening it, you're greeted with a sleek, minimalistic design. It's clear that this printer has been designed with both aesthetics and functionality in mind. Setting it up is a breeze, and even if you're new to 3D printing, you'll find the included instructions easy to follow.
One notable feature is its size – the M3D Micro is incredibly compact, making it a perfect fit for your workspace without taking up too much room. Its matte black finish and unobtrusive design ensure it blends seamlessly with any environment.
Print Quality and Precision
The real magic of the M3D Micro 3D Printer happens when you start printing. This printer boasts a commendable layer resolution of 50-350 microns, which translates into incredibly detailed and precise prints.
The auto-leveling feature ensures that the printing bed is always perfectly calibrated, which is crucial for maintaining consistent print quality. This, combined with a direct drive extruder, results in an impressive level of precision.
Filament Compatibility
One of the standout features of the M3D Micro 3D Printer is its exceptional versatility when it comes to filament compatibility. This printer is a true all-rounder, capable of handling an extensive array of materials, from the widely used PLA and ABS to the more specialized flexible filaments like TPU.
For those just starting their 3D printing journey, the ability to work with common materials like PLA and ABS provides a familiar and accessible option.
But where the M3D Micro truly shines is in its capability to work with flexible filaments like TPU. These materials offer a level of flexibility and elasticity that's perfect for creating functional, rubber-like components. Whether you're designing custom gaskets, shoe soles, or even soft robotics, the M3D Micro can handle it all with ease.
The advantage of such filament versatility is the freedom to experiment. You can switch between materials to achieve specific results, adapting your 3D printing projects to suit your needs. This flexibility makes the M3D Micro an excellent choice for anyone looking to push the boundaries of what's possible with 3D printing.
Ease of Use
Even if you're new to 3D printing, the M3D Micro simplifies the process. It comes with user-friendly software that supports both Windows and Mac operating systems. The software, known as M3D software, is intuitive and user-centric, making it easy to import and manipulate 3D models. You can also connect the printer via USB or Wi-Fi, providing seamless control over your printing projects.
Speed and Noise Level
The M3D Micro offers a balanced blend of speed and precision. While it might not be the fastest 3D printer on the market, it certainly delivers impressive results. The printer operates at a noise level that won't disrupt your workspace, a welcome feature for home users.
Pros of the M3D Micro 3D Printer
Compact and stylish design
High precision printing
Versatile filament compatibility
User-friendly software
Affordable price point
Quiet operation
Cons of the M3D Micro 3D Printer
Moderate printing speed
Limited build volume